10 Design Tips To Give Your Home A Timeless Hamptons Feel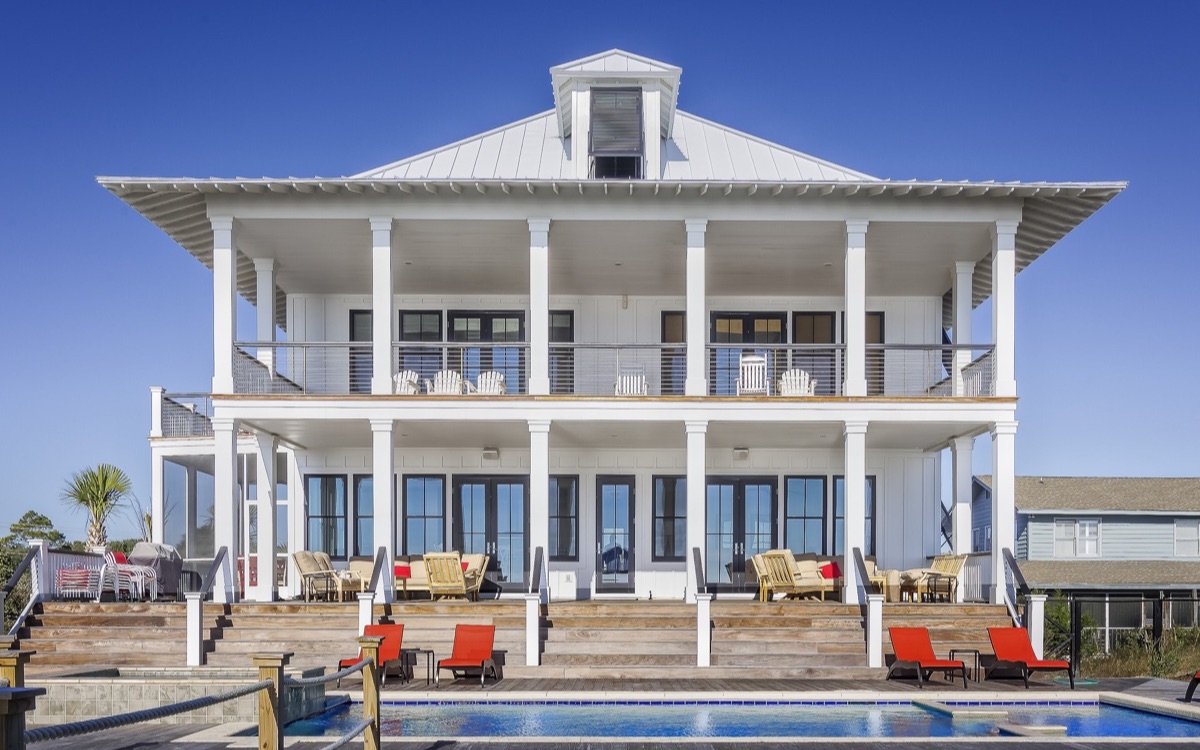 The Hampton homes scattered all around our coastal towns (particularly here on the Gold Coast) have become increasingly popular in recent years.
The inspiration for these homes comes from Long Island, New York which is home to "The Hamptons", a seaside community located 2 hours from New York City. The beautiful homes that have become synonymous with the region were first designed in the 19th century but have stood the test of time.
Not only is a Hampton style home the epitome of class and elegance; as these homes have been populated by New York's affluent community, it's also functional and timeless.
Everything You Need To Know About A Hampton Home
Although we've only recently fallen in love with this design, (because, you know, what's not to love?) this style has fast become the 'it' homes in Australian communities, garnering interest from buyers' and becoming the go-to design when renovating. Surpassing the beloved French Provincial homes because of its casual design.
So What Exactly Makes A Hamptons Style Home?
I'm glad you asked. Several key elements form part of a Hampton design, and for your benefit we'll list them.
1. High Ceilings
One thing that makes a Hampton home different from other styles is the high ceilings. Some homes may even choose to expose the panels in the ceiling making it a statement design feature.
2. French Doors
Beautiful french doors in either crisp white or black are part of this home's facade and give it that great indoor outdoor flow that has become their calling card.
3. Artistic Moulding
Attention to detail is of absolute importance in a Hampton home, and this couldn't be more noticeable than through the designs on the cornices, skirting boards and architraves.
4. Natural Flooring
Expect to find stone and wood in abundance in these homes. Stone tiles or natural hardwood (timber) floors make this design truly breathtaking.
5. Neutral Tones
The secret behind its timeless design and overwhelming appeal; especially along the coast, are the neutral tones throughout the home which include white, pale blue and soft grey make the space feel open and inviting.
6. Showstopping Staircase
No Hampton home is complete without a staircase. Of course a generic staircase serves a practical purpose but these staircases are showcase pieces as well and feature detailed designs and newel posts.
7. Cosy Feel
Although this home first became popular in summer it's truly an all-season home. The design gives it an intimate feel that makes summer entertaining pleasant. But the space comes alive in winter with warm natural light, and I dare say a fireplace?
8. Large Windows
The large windows make living along the coast that much pleasant and ensure your exterior decor and little design touches are unwasted. These windows usually paired with shutters and sheer curtains bring in more than enough light all year round.
9. Ocean Inspired Decor
Another calling card for a true Hampton home is the decor which lends itself to the surrounds and gives the home that simplistic yet sophisticated look. Once again, natural elements like wood paired with neutral tones and various hues of blue and white are used when decor items are chosen.
10. Abundant Lighting
Besides lending itself to the natural light through the large panelled windows and french doors the lighting inside the home as well as it's exterior are important. Think pendant lights inside and lanterns outside.
Hampton homes will certainly remain a staple in Australia for years to come.

 

And just as these homes have been a symbol of elegance, class and refinement in its native New York the homes along our coasts are no different.
Invite The Hamptons Style Into Your Gold Coast Home With Xpert Building
Your Hampton inspired home needn't be generic. Get a bespoke design with our team of experts. Your home will be as unique as your family and your needs but will include all the best features of a Hampton home.
At Xpert Building we're all about evergreen design and as a result the homes we build really feel like they were built decades ago, in a time of style and taste when design was timelessly elegant.
Get in touch with us by calling 0488 013 417 or complete the form here so we can start working on your renovation or remodelling project today.
---